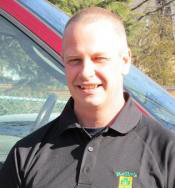 Name: Mike Watson
Position: Operations Manager, Estimator, Climbing Arborist, Owner
Previous work experience:
Over 30 years Arboricultural experience performed with private tree companies,
municipalities, and College training programs.
Accreditation:
Ontario Qualified Arborist with Ontario MTCU (200124973)
Certified Arborist with International Society of Arboriculture (ON-0246A)
I.S,A. Tree Risk Assessment Qualified (formly Certified Tree Risk Assessor with I.S.A. Pacific Northwest Chapter #1306)
I.S.a Ontario Chapter Board Director
I.S.a. Ontario Education and Conference Committee Chair
I.S.a. Ontario Tree Climbing Competition Committe Chair Elect
Landscape Ontario Toronto Chapter Board of Director
Hobbies/Interests:
Motorcycle riding and classic cars
Travel and adventure
Tree Climbing Competitions
About Mike Watson:
Mike started in the industry back in 1985 by going to work with his brother one day to see what is was all about. Within a month Mike was learning to climb, and was hooked.As with a lot of tree climbers, the lure of municipal work caught Mike's attention with the thought that the easy municipal life was the way to go.
It was not long before Mike was back in the private industry looking for the daily adventure and variety that comes with the private industry. Aside from some winter technician work at Humber College, showing students how to be an Arborist and how to climb, Mike has been in the private industry ever since.
You can often find Mike sneaking out to be on crew when there is space, or like all of our Arborists, pruning the same trees he has been pruning for years. As with most Arborists Mike tends to form relationships with the trees he has pruned in the past, and often wants to revisit them to see how they are since last time he pruned it.
As a sort of midlife crisis thing Mike competed in the Ontario Tree Climbing competition in 2005 and 2006, and then a second midlife crisis had Mike competing again in 2014. as chair elect of the Tree Climbing Competition, Mike will be resorting to being on the competition committe instead.